Little Jewels Program
15 months to 24 months
Our little jewels program offers a bright active environment to stimulate learning through planned activities and imaginative and creative play. The program allows the children to form positive, strong relationships with others and gain confidence to help them grow as individuals and develop a sense of self. As educators of Precious Jewels we strive to connect with the children and families to form a trusting strong relationship that is positive and will aid in the growth of each child's confidence and sense of self.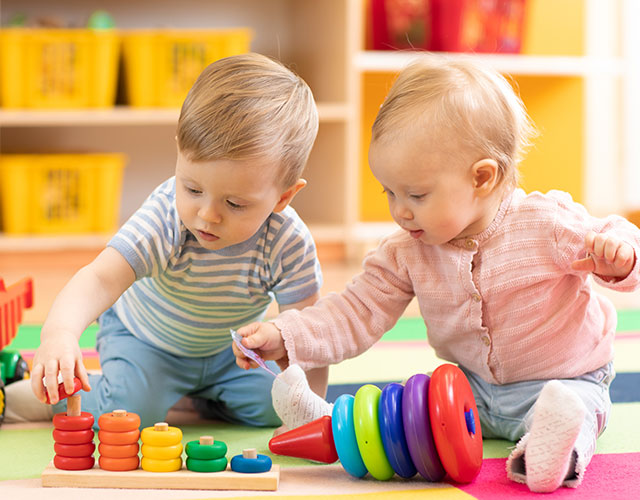 Toddler Program
2 years
The toddler program provides a familiar environment to help grow independence. Our educators will help guide in making good and safe choices while providing a structured environment to grow in. This age group will also be assisted with toilet training while taking into consideration each child's readiness. Special activities to help with gross motor, fine motor, and encourage independence will be included in their day. Specialized art, music and gym programs will also be provided.
JR Pre school / Preschool Program
3-5 years
Supporting positive social interactions with other children and adults through games, turn taking and supporting others. We strive for each child to gain the self confidence they need through self expression and independence through themed activities and different learning concepts to help engage in conversation and creative thinking. This age group focuses strongly on problem solving and compromise as they interact with others on a more frequent basis and prepare for the next stage of their young life.